Dragonfly Retreats
Today I saw the dragon-fly
Come from the wells where he did lie.
An inner impulse rent the veil
Of his old husk: from head to tail
Came out clear plates of sapphire mail.
He dried his wings: like gauze they grew;
Thro' crofts and pastures wet with dew
A living flash of light he flew.
Alfred Lord Tennyson
The dragonfly is an astonishing creature! Having existed for 300 million years there has been ample opportunity for the many myths and legends to have evolved around this mysterious insect. Due to its spectacular metamorphosis from nymph to adult, traditions around the world have come to see the dragonfly as a symbol of psychological and emotional transformation.
The dragonfly is also recognized for its flexibility in flight able to travel in six directions – forwards, backwards, left, right, up and down – making it an inimitable hunter (all dragonflies are carnivores) and so it is also seen as a metaphor for flexibility and adaptability to change.
These are just a couple of the reasons to admire and respect this creature…
The Dragonfly Retreat is a two-day adventure! It will take place in the beautiful setting of the Abbey in the village of Sutton Courtenay, Oxfordshire in the Autumn of 2018 (the Dragonfly Season). The Abbey is the perfect venue for the Dragonfly Retreat. A unique, medieval building with a small community of caring, creative people offering a special place for restoration, inspiration and transformation. The Abbey has never failed to provide a gentle holding and support to all the groups I have had the privilege of facilitating there. The delicious vegetarian food satisfies the belly as the atmosphere satisfies the soul!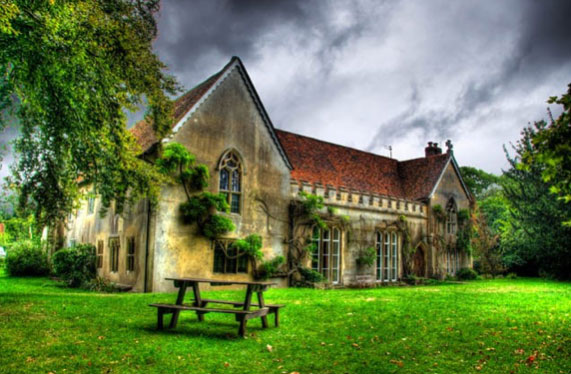 The Dragonfly Retreat will be an opportunity to pause in our busy lives, replenish and reflect, and most especially, to play. If you are daunted by the thought of play, please just relax. There will be no demand on you to perform or stand in the spotlight. You will see how profound the world of play is and how its greatest gift is to show us the beliefs and assumptions, responsibilities and conditions that limit our full potential. Know that we have choices in our lives, but only so when we are aware of them. Just as the dragonfly responds to 'an inner impulse' and opens that that restricts it, so too can we explore those things that encase us…perhaps we too can learn to fly…
We will explore our inner lives using stories, poetry, humour, materials such as clay, the beautiful gardens, each other, time…we will move our bodies and our minds, find the river and maybe, just maybe, we will be visited by the dragonflies themselves!
As a dramatherapist, play therapist and Buddhist psychotherapist my priority is always safety – physical and psychological. According to the philosopher Heidegger, 'The organism will naturally unconceal itself when it is safe to do so'. As facilitator, it is my role to hold the group and provide a safe container within which each can pursue their own enquiry.
Arrival will be for supper on Friday evening and we will work through Saturday and finish at 4pm on Sunday.
Friday 7th – Sunday 9th September 2018
Cost £320 sharing in twin bedded room
£350 for single room
Deposit of £100 will secure place.
15% early bird booking if booked before 31st December 2017.
Full payment by 8th June 2018.
Maximum of 12 participants.
Please email di@playful-awakening.org for more information and booking.