Potential Space Theatre Company
The term 'potential space' is quintessentially linked to the great Donald Woods Winnicott. DWW was an influential paediatrician and psychoanalyst; a revolutionary in the field of child-rearing and one of the first serious explorers into the mysterious territory of play. Our thanks to the openness and generosity of the Winnicott Trust for its blessing to use the term.
The potential space is the interpersonal space - between infant and carer, between two individuals, between an individual and their environment.
It is the space where anything is possible.
The potential space is also an intrapsychic space between different aspects of ourselves – the beliefs we hold, the roles we play, the scripts we follow.
As a theatre company, we wanted to explore both the outer and the inner worlds that human beings inhabit and the threshold separating the two.
As a company of dramatherapists it isn't surprising that we seem particularly drawn to those inconsistencies, incongruencies, conflicts and edgy parts that won't adhere to social norms. Those shadowy aspects that most of us would rather keep locked away in the long-forgotten cupboards; dark caves or tiny, secretive crevices.
The Company: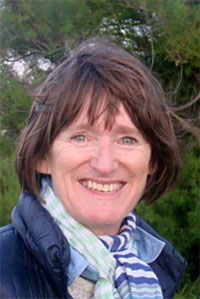 Sarah Scoble With a first degree in drama and theatre, Sarah co-established and later became Head of the Centre for Performing Arts & Media at South Devon College. During this time, she also founded and was artistic director of the Devon Shakespeare Project and was a dancer with Portable Dance Theatre Company. For many years, Sarah has performed with Words for Voices, a quartet of drama lecturers, who present programmes of the spoken word to raise funds for charity.
Sarah has a particular interest in community arts and the arts therapies. She was a founder trainer of the first southwest postgraduate Diploma in Dramatherapy and, in 1987, became Course Director of the South West postgraduate Diploma / MA in Dramatherapy programmes and, later, Director of the Southwest School for Dramatherapy Limited, U.K. In 1995, she became a member of the Executive Board of the European Consortium for Arts Therapies Education (ECArTE), was elected Chair of the Consortium in 2009 and, in 2017, Honorary President. She is married to theatre director and writer, Jonathan Hales.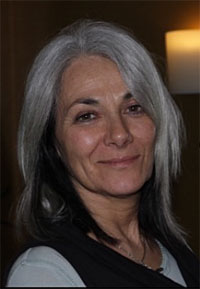 Di Gammage trained as a Drama and English teacher at the Royal Central School of Speech and Drama 1980 – 1984 and taught drama at the Maccabi Association for several years directing, co-directing and performing in a number of shows.
Although her path took her away from acting into the realms of dramatherapy and play therapy the fire to create theatre has never died and Potential Space, which weaves together the psychological aspects of drama with theatre, is the perfect cauldron for rekindling the embers. Di met Sarah and Mary through teaching on the Southwest School of Dramatherapy programme in Exeter.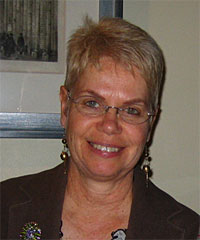 Mary Booker has practised dramatherapy with a wide range of client groups for thirty years, twenty-five of which she was also lecturer and trainer on the Devon-based MA in Dramatherapy.
For eleven years she worked in special education as a multi-sensory impairment specialist, and wrote about this work in her book, Developmental Drama, Dramatherapy Approaches for People with Profound or Severe Multiple Disabilities, Including Sensory Impairment (Jessica Kingsley Pub, 2011). As part of a three year project exploring working creatively with fear and vulnerability, she also published a book of her poetry, photography and essays, Nothing Special, Experiencing Fear and Vulnerability in Daily Life.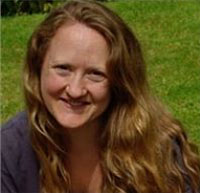 Lia Ponton is a dramatherapist living and working in the South West of England. She currently works with children in primary education, and with young adults with learning disabilities. Lia has undertaken training in Environmental Arts Therapy and has experience of combining the arts therapies with nature and equine therapy. She is also a qualified Playback theatre practitioner and has performed with her all-women Playback theatre company for over 4 years, working in diverse communities, including with refugees and with women who have experienced domestic violence.
She is a member of the Inner Transition Core group in her local town supporting and exploring inner psychological and emotional responses to outer crises (climate change, peak oil, war) and examining how inner processes shape and influence the outer transition to making our systems for transport, food, energy and shelter more sustainable and healthy.